Events
Fun Things to Do in Los Angeles this Week
We have compiled a list of some fun events in Los Angeles, including concerts, screenings, live shows, and more for you to check out this week.
There's never a dull night in the city of Los Angeles. There are so many adventures to go on when you're here- whether that be a trip to the beach at sunset, morning hike or bike ride, or a stop at a comedy show – the possibilities are endless.
1. L.A. River Fest (Sunday September 25, 2022)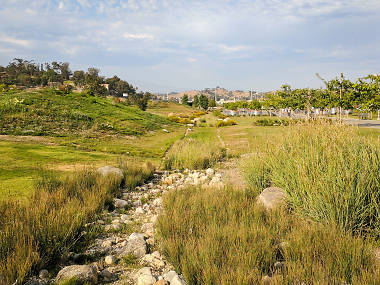 Photograph: Michael Juliano
The LA River Fest will debut a selection of short films from the organization, Friends of the L.A. River (a.k.a FoLAR). Each film focuses on environmental justice and stories surrounding the history of the LA River. 
You can sit back and enjoy the open-air screening with a beer from FoLAR's new collab with Frogtown Brewery. There will be a lineup of food trucks, music curated by a DJ, and a very special green carpet to walk. 
It's sure to be an unforgettable evening in L.A. State Historic Park! 
2. Grace Jones + CHVRCHES (Sunday September 25, 2022)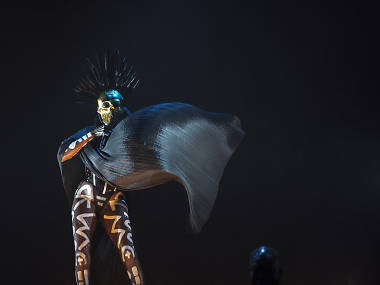 Photograph: Courtesy CC/Flickr/Bruce
Actor, model, and disco icon of the 80s Grace Jones returns to Hollywood Bowl for a grand performance. The Glaswegian synth pop band CHVRCHES is set to share the stage.
3. Frogtown Art Walk (Saturday September 24, 2022)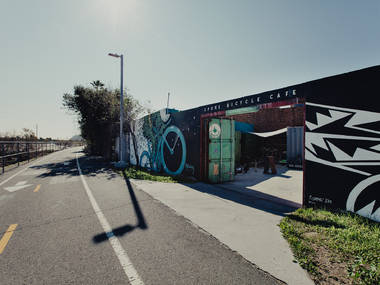 Photograph: Rozette Rago
The Elysian Valley neighborhood will be hosting the Frogtown Art Walk. The art walk stretches from Fletcher Street to the pedestrian crosswalk by Altman Street. Some exciting aspects of the walk include light art installations, literary works performed by artists at the Blake Avenue Lofts, and live music held at Frogtown Brewery and Spoke Bicycle Cafe.
4. KCRW Summer Nights (Until Thursday September 29, 2022)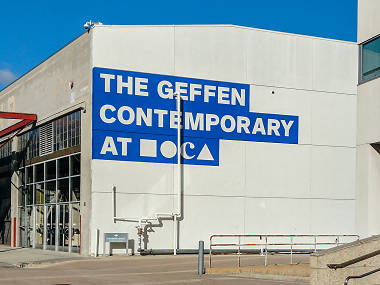 Photograph: Courtesy Unsplash/ Charles Deluvio
The KCRW radio station's DJ and local bands are known for providing listeners with free, open-air music over the summer. As Summer 2022 wraps up, there's only a few more nights left to tune in at the Geffen Contemporary at MOCA and JANM.
5. Le Creuset Factory to Table Sale (Friday September 23- Sunday September 25, 2022)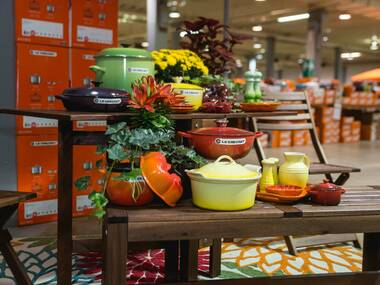 Photograph: Courtesy Le Creuset
If you're on the hunt for beautiful kitchen appliances, we recommend checking out Fairplex for a weekend-long sale. Fairplex will be selling a selection of fine kitchenware at a bargain price. Discounts range from 30% to 60% on Signature and Classic lines.
6. Los Angeles Haunted Hayride (Friday September 23- Monday October 31, 2022)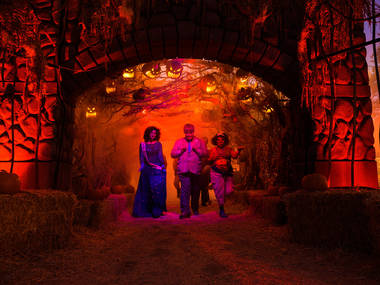 Photograph: Courtesy LA Haunted Hayride
It's almost spooky season which means the haunted Griffith Park hayride is back! This event is filled with 80s nostalgia as it echoes the tones of Sons of Anarchy and Twin Peaks. Set in the fictitious town of Midnight Falls, this event has been running for over a decade. 
7. L.A. Times Food Bowl: Night Market (Friday September 23- Sunday September 25, 2022)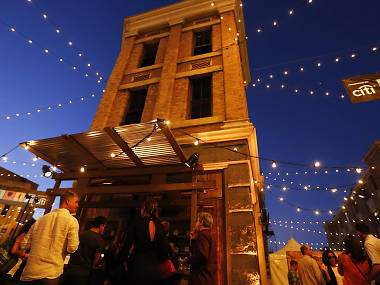 Photograph: Courtesy L.A. Times/ Barbara Davidson
This extravagant three-day-long food adventure takes place in Hollywood. You can dine in at some of LA's top restaurants with a ticket that provides you with unlimited food and drink. Not only that, but you get exclusive access to live cooking demonstrations. Duff Goldman of Ace of Cakes and barbecue connoisseur Kevin Bludso is set to make an appearance.
Mark your calendars for these exciting new events in Los Angeles! You don't want to miss out on all the fun.